Statue of Liberty Pedestal ticket
Go inside Statue of Liberty
When you arrive on Liberty Island you will find that to enter the Statue of Liberty you must go through airport-style security. So keep in mind that the following items are not allowed inside: food and drinks except for water in a clear plastic bottle, backpacks and drawstring bags, strollers, laptop computers, long umbrellas and tripods. If you take with you any of the mentioned items there is a Locker Rental available to store your personal items while you tour within the Statue of Liberty. 

When you book pedestal tickets for Statue of Liberty you will have access to climb the Pedestal Monument and be able to take a look inside the Statue and the observation deck that is located at the foot the of Statue. You will also have a complimentary audio to use when you go to the upper section of the Statue of Liberty Pedestal, which is also known as the Fort Wood section. It will take you through history and facts about Lady Liberty. 

Please consider the following when booking your Statue of Liberty Pedestal access tickets: the average duration of the tour is about 3 hours; if you want to visit both islands you should pick an early ride departure before 2pm; and the weather conditions may affect some the monuments availability access during your selected tour.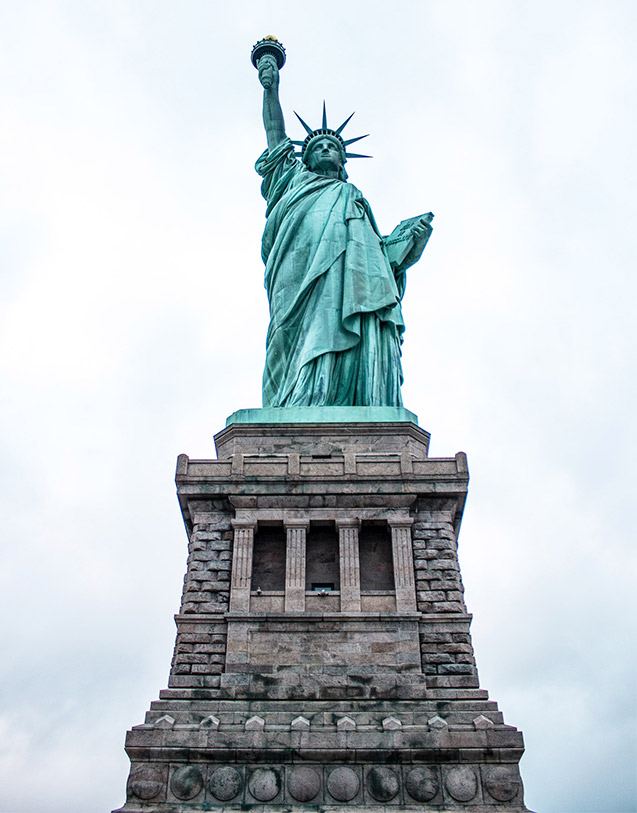 Thank you for visiting statueoflibertyticket.org. Reservations and E-tickets are genuine for the official tour which includes the ferry service. We also provide extended around-the-clock customer care seven days a week, including holidays. This website is not affiliated with government entities and is not the official box office. Ticket price exceeds face value. We are a private Customer Service and Booking company. Our goal is 100% customer satisfaction. Please share your experience with us at: Customer Care