Ellis Island Hard Hat tour ticket
The Ellis Island Hard Hat Tour takes you on a round trip ferry trip with entry to Liberty Island and Ellis Island. The tour includes a complimentary audio available in several languages for both islands and entrance to the Statue of Liberty Museum ob Liberty Island and the Ellis Island Immigration Museum.

The 90 minute guided Ellis Island Hospital Tour will take you through specific areas of the hospital, including entrance to the infectious and contagious disease wards, kitchen and the mortuary and autopsy room. It is also filled with different artwork exhibitions known as the "Unframed – Ellis Island" by French artist JR on display with installations on 16 interior walls. You will learn the fascinating history about the largest United States Public Health Service facility during the peak of its operation in the early 20th century, following in the footsteps of the dedicated doctors and nurses back in the day.

The tour will take you inside a building that remains unrestored, that is why you need to be prepared to walk on uneven surfaces, and find potential hazard objects along the way including broken glass, dust, cracks and loose fixtures on your 90 minute guided walk. Please keep in mind that you need to wear comfortable closed-toe shoes for the tour. Sandals, flip-flops and high heels are not permitted for your protection. You will also have the opportunity to explore the Laundry Building, that still has much of its original equipment still in place that had the capacity of washing and sanitizing over 3000 pieces of laundry on a daily basis.

Also, tours will be held regardless of the weather conditions, and the buildings are not climate controlled. That is why you need to be properly dressed for weather conditions in New York Harbor on the tour day, so be sure to check beforehand the weather channel at least the day before the tour. Only in the case of extreme weather conditions that the National Park Service may close the island early or for the entire day.

Please consider the following when booking your Statue of Liberty Hard Hat Tour: there is a minimum age requirement of 13 years old for the tour; people that have mobility disabilities are not able to take the tour; the average duration of the tour is about 3 hours; if you want to have time to visit both islands you should pick an early ride departure before 2pm; and the weather conditions may affect some the monuments availability access during your selected tour.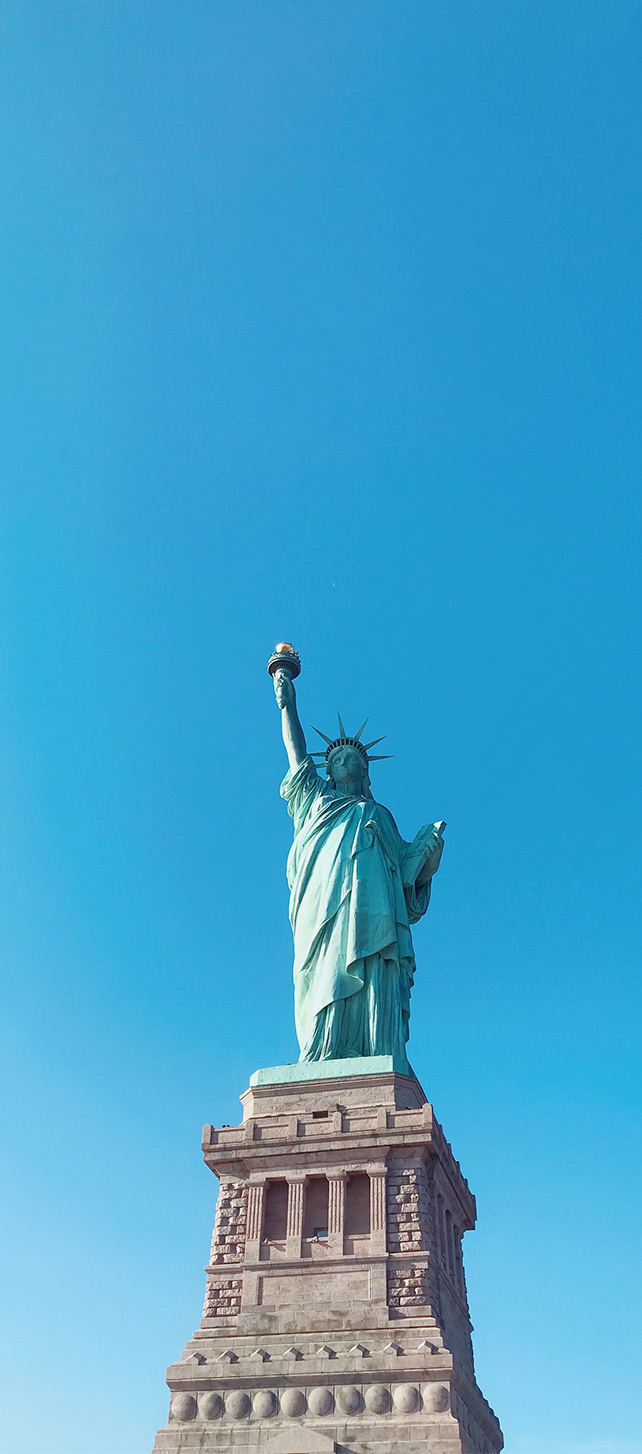 Thank you for visiting statueoflibertyticket.org. Reservations and E-tickets are genuine for the official tour which includes the ferry service. We also provide extended around-the-clock customer care seven days a week, including holidays. This website is not affiliated with government entities and is not the official box office. Ticket price exceeds face value. We are a private Customer Service and Booking company. Our goal is 100% customer satisfaction. Please share your experience with us at: Customer Care